Online Orientation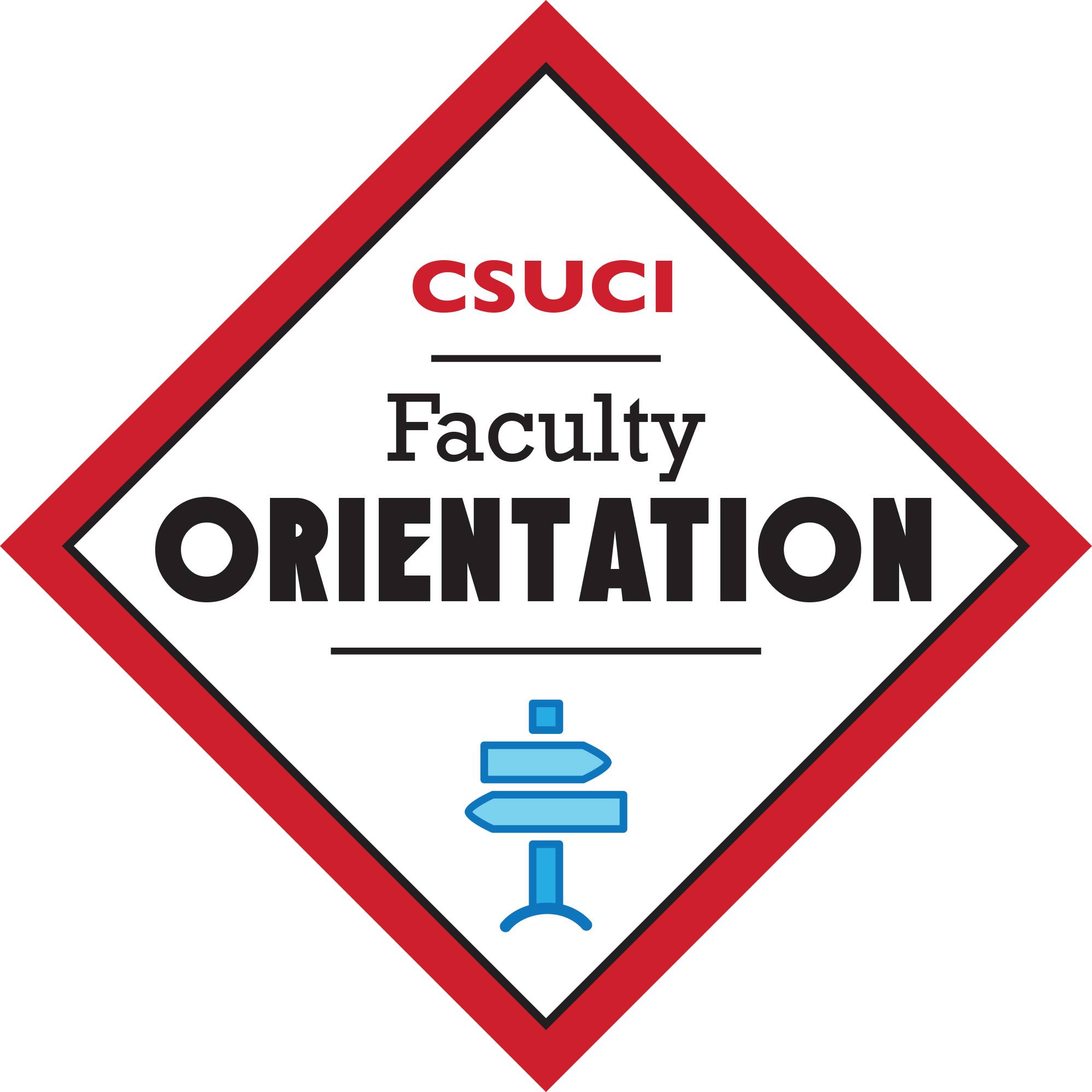 Our online orientation is designed to provide new faculty with many of the details needed to start teaching at CI. As a new faculty, we would like you to complete the orientation and bookmark resources as you go. When you have finished the online orientation, print your digital badge and come to the FIT studio (1202 Solano) for a welcome gift.
Date: Ongoing
Sponsor: Teaching & Learning Innovations
In-Person Faculty Orientation
A one day orientation is scheduled for all Tenure Track faculty. During this orientation you will learn about benefits, your union, Retention, Tenure, and Promotion processes and much more. Come prepared for an informative day.
Date: Wednesday August 21st, 8:45 am -2:15 pm
Sponsor: Faculty Affairs
Mentoring Mondays
Move content from Faculty Development programs page here. And remove from other page. Rename other link on menu to Faculty Inquiry Projects.
Dates: All gatherings 3:00 pm-5:00 pm, September 9th, October 7th, November 4th, December 2nd (spring dates TBD)
Where: Faculty Innovations in Teaching Studio (FTI studio), 1201 Solano Hall
Sponsor: Faculty Development
Community Tour
During the on campus New Faculty Orientation, a Community Tour is organized for faculty to learn about Community Engagement, Service Learning and our Community Partners.
Date: Friday, September 13th
Sponsor: Center for Community Engagement
Santa Rosa Island
All new faculty are invited to join us for a trip to our fabulous Santa Rosa Island Research Station (SRIRS). A trip will be scheduled in the fall and another in the spring. On this trip you will spend the day learning about the SRIRS, the island and its resources, and the partnership between CI and Channel Islands National Park, with emphasis placed on the abundance of educational, research, and service learning opportunities.
Dates: Friday, October 11th
Sponsor: Santa Rosa Island Research Station